Name:Matthew
Steam Name:Taco Jesus Or Cotton
Steam ID:STEAM_0:1:28992682
Position Applying For:Administrator
Time played on garry's mod:4k hours
Usual Hours (please indicate your timezone):12 pm to 12 am on week days and almost any time on weekends
Experience:I've owned a server, with puppycheese and had it going good for about 2 or 3 weeks, but I am not good with the coding n stuff so I closed it down, but learned a lot about talking to players and helping or punishing them.
References (Who do you know):Puppycheese for about 7 years and JJ hardy
Anything else you want to say:

Hey, is that a bird. Look it's.. How about I sell you a car, named Carl and he can fly around mountains and pandas while smoking the weed and look bacon on the wall of my porshe yolo swagger. Once I was a little boy in ghetto bitches of america. So I walk up to the hot chicks and I'm all like, "Sup ladies names' Slim Shady, I'm the lead singer of D12 baby." and they're all like "O M G IT'S HIM BECKY OMFG IT'S EMINEM. I SWEAR TO FKIN GOD YOU FKIN ROCK, PLS MARSHALL PLS LET ME SUCK YOUR COCK."~eminem

Part 2:

When I pee it is sometimes yellow or clear idk why I ain't a fuckin scientist. I wish I could dream of rainbows, but all I dream about is stupid shit like school or I just don't dream at all. I went outside one day, and I got into my car to go to subway. I reached to turn the car on and the radio turned on, I put the car in reverse and started to back up I couldn't move the steering wheel and I started to panic and scream (my driveway is downhill.) when I reached my road I realized I didn't turn the car on, I only turned the radio on thinking the engine was running, so I put the car in park and hit the parking break as fast as I can because I can't break or turn. I got so scared I didn't drive for a few days. The most illegal thing I have done in my life is break into an elementary school and not steal anything and only the alarm started going off.. All we wanted to do was skateboard on the smooth floors.

Part 3

When I pee it is sometimes--- Oh shit I already said that.. I like to play Call of Duty sometimes on my new Xbox One because I am cool. Then the unicorn asked me if I wanted to fly to the moon, so I said hell yeah niggah then me and the monkey said hey wanna get high I said nah nigga I don't do that shit.. but he made me do it, then I woke up with snoop dogg so we drove around town in his magic flying bus shooting missiles at bananas. The last time I threw up was about 4 months ago. I just got done peeing and it has a bad smell to it.. is that bad? I can pound on my keyboard too jklhp;fadzrgljkn;hFRDSkijlmhn;lhjkadsfjklh;adsfjkl;adsfjkl;adsf;lkjfdshpojih vbn pouiyrdteyo8u4356uio9yh 435089ue r 9uhi43. JJ Hardy will understand that.

And that ends the story of whatever the hell that was.

TacoJesus

VIP Admin





Posts

: 1


Points

: 8


Reputation

: 0


Join date

: 2014-01-05



im gonna go ahead and say no to this one he seems like a huuuuuuuuuuge kitty cat

JJ

Banned





Posts

: 29


Points

: 1000035


Reputation

: 2


Join date

: 2012-09-07


Location

: Cockhold, inonesia




JJ

Banned





Posts

: 29


Points

: 1000035


Reputation

: 2


Join date

: 2012-09-07


Location

: Cockhold, inonesia



Um good experiance but sound like a huge troll!!!!
+1
I will watch MOUHAHAH
_________________

DeAdXAnGeLQc

Super Admin





Posts

: 58


Points

: 113


Reputation

: 6


Join date

: 2012-09-09


Age

: 29


Location

: Quebec



+1 for me also! I have run a sever with you before and you were a great server host. Also I know you for about 7 or something years. I know you can be serious when you want to be! I think you will do fine.
_________________
PUPPYCHEESE Is KOOL!  D;
_________________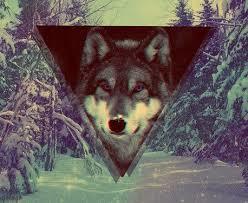 xXJesus ChristXx

V.I.P





Posts

: 8


Points

: 17


Reputation

: 1


Join date

: 2014-02-16


Location

: Florida





Similar topics
---
Permissions in this forum:
You
cannot
reply to topics in this forum